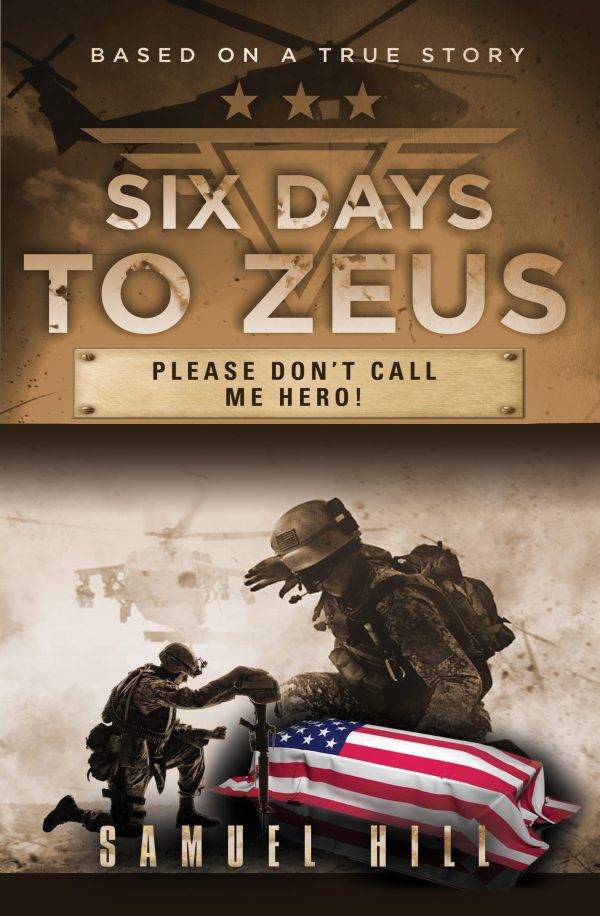 Six Days to Zeus: Please Don't Call me Hero
Please Don't Call Me Hero picks up where Alive Day left off, when a mysterious voice from Chief's dark and covert intelligence past calls him from his daughter's cell phone and sends Chief into combat mode. Do they have her? Can he protect her? Chief knows the voice. So why can't he remember who it is and why, after so many years, is this voice back in his life?
This book is dedicated to the families who didn't sign up to go to war, but get to pay the consequences anyway. Follow the journey from Alive Day as Chief comes home, meets his new family and faces a diagnosis he neither understands, nor believes in. PTSD. Chief's story encapsulates what happens when soldiers, in this case a 30 year Veteran of Intelligence Operations, comes home to "Fort Living Room". Chief investigates his own moral wounds, attempts to mitigate his own PTSD and the impact it has on the family he loves so dearly—all the while fighting the agony of spinal injuries, surgical reconstructions and an old enemy from his covert intelligence past.
This heart wrenching story takes a deep dive into the realities of war and the impact it has on families. After three decades of Covert Intelligence Operations, Chief is faced with a life altering decision: Does he share his past life with his new wife? Or should he keep her in the dark, risking feelings of hurt and betrayal? This voice on the phone reminiscent of an enemy from his past, propels Chief into a downward spiral to an epiphany that changes his life.
Please don't call me Hero will bring you inside the heads and the hearts of America's Veterans as they return from a 20 year Global War on terror and the trials they face as they attempt to come home and acclimate into a society they no longer fit into. This is the compelling story of what families of our Veterans have to deal with and the consequences of going to war!